Background
It can sometimes be useful to rename your Roku streaming player especially if you own more than one Roku device. You will see the Roku name appear in your Roku account and the Roku mobile app. It is also used to identify your Roku device when using screen mirroring.
Roku Account
You can manage your Roku devices by signing in to your My account page at my.roku.com and scrolling down to My linked devices. If you have named your device then the name appears in your list of devices, if not, then the device can only be identified from the serial number.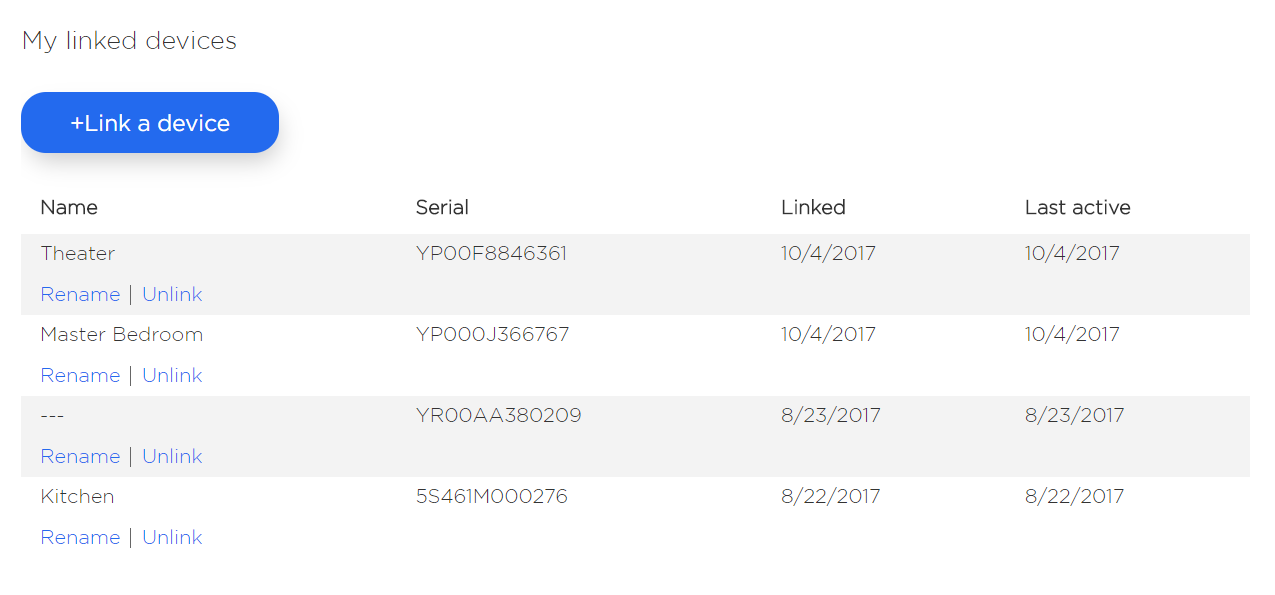 Renaming from your Roku account
Select the Rename link to name the associated Roku device.
Roku mobile app
The Roku mobile app is a free application for iOS® and Android™ devices that turns your mobile device into a control center for your Roku streaming device. To use the Roku mobile app, you must connect your mobile device to the same wireless network as your Roku device. If you have more than one Roku device, you can choose which to control from the device discovery screen. Renaming your Roku devices helps to identify the correct device.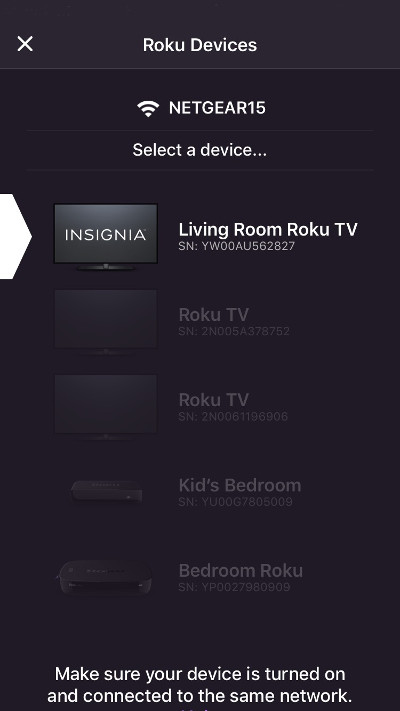 Renaming from the Roku mobile app

To rename a Roku device, select the Settings icon

from the bottom navigation bar, then select Edit Name. If you need to rename a different Roku device, then select Switch Roku Device and choose the Roku device you wish to rename.